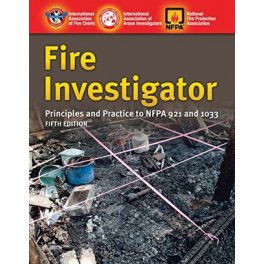 This course is designed to assist fire investigators in conducting a variety of fire investigations. This course covers the span of NFPA 921, Guide for Fire and Explosion Investigations, and addresses all of the job performance requirements of NFPA 1033, Standard for Professional Qualifications for Fire Investigators. 
Upon successful completion of the course, students will have demonstrated an understanding of the following learning objectives:
Discuss the scientific method as it relates to fire investigation.
Explain the chemistry of fire.
Discuss the factors that lead to ignition.
Describe the process of flame spread.
Identify and describe fire patterns.
Interpret fire patterns to determine the point of origin.
Identify and describe the different types of building construction.
Identify and discuss the characteristics of fire protection systems.
Identify and describe the components of a building's electrical systems.
Discuss the characteristics of fuel-gas systems.
Analyze fire-related human behavior.
Identify fire-related criminal acts.
Discuss the fire investigator's responsibility for safety at a fire scene.
Identify how to prepare and execute a fire investigation.