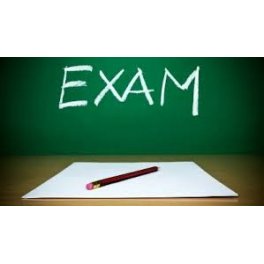 So, here you are. You've completed over 180 hours of course work, attended multiple in-person sessions to present course projects, and now you're faced with THE TEST. What test is that? The State of Florida Fire Marshals Office / Bureau of Fire Standards and Training test for Florida Fire Officer 1.
This test represents the last hurdle in your quest to become a certified Florida Fire Officer 1 or renewing your ticket. Daunting prospect? Yes!
Doable? Most definitely!
As fellow firefighters, we've been where you are now. We know all about the doubts and uncertainties you're feeling right about now. That's why we've prepared a comprehensive online Florida Fire Officer 1 Exam Review to help you successfully prepare to tackle THE TEST. We've combined our best and worst memories and experiences of being where you currently stand, and we've created this guide based on our own unique paths to success. Therefore, we're extremely confident when we say that we know your exam performance can only get better by using this exam prep.
The Ricky Rescue Florida Fire Officer 1 Exam Review has been created specifically to provide you with a detailed and thorough preparation for your Florida Fire Officer 1 certification test or certificate renewal. We've included similar kinds of multiple-choice questions that cover the same subject matter that you'll most likely find on the test itself. This will familiarize you not just with the subject matter you're likely to encounter but also with the format of the test itself.
The benefits of our Florida Fire Officer 1 Exam Prep numerous. Just a few of them include:
It will show you the areas in which you're weakest so that you can concentrate on those when studying and with any extra time
It provides prompt feedback so that you know where you stand almost immediately and can take the appropriate steps to address your weaknesses and maximize your potential for growth before the big day
The content is presented in a way that allows you to apply it in context and by association, which will directly help you when it comes to test day
The Ricky Rescue Florida Fire Officer 1 Exam Prep will provide you with a proven winningcombination of:
Practice exams for Florida Fire Officer 1
Handy references that allow you to further your studies in areas you're not sure of
Tips, hints, and advice on how to succeed when you take the exams
A detailed guide to NFPA 1021