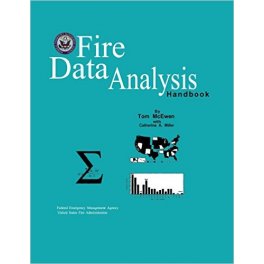 Ricky Rescue Training Academy's "9641 Analytical Approaches to Public Fire Protection" is one of five required courses for Florida Fire Officer 3 pre-certification. The other required courses are:
PD-4023 I-400 – Advanced ICS for Command & General Staff
FFP2770, BFST2770, ATCP2770 – Ethical and Legal Issues for Fire Service
FFP9516, BFST9516, ATCP9516 – Chief Officer (60 Hours)
RN4807 – Courage to be Safe
FFP9641, BFST9641, ATPC9641 – Analytical Approaches to Public Fire Protection (45 hours)
Completion of this course will ensure you meet the Job Performance Requirements required by NFPA 1021 Standard for Fire Officer Professional Qualifications (2014) and NFPA 1037 Professional Qualifications for Fire Marshal (2012). It is a 48-hour, open enrollment, and self-paced eLearning course.
The online course 9641 Analytical Approaches to Public Fire Protection is designed to familiarize you with a variety of quantitative and analytical tools, techniques, and processes that can be used to collect, evaluate, and analyze data. By gaining a thorough understanding of these tools and their use in fire and emergency services, you will become ideally suited to make well-informed, rational, and effective decisions regarding public fire safety policies and procedures for your community and your organization.
Upon successful completion of the 9641 Analytical Approaches to Public Fire Protection Course, students will be able to:
Think analytically and apply this to rational and effective decision-making
Develop successful strategic plans
Effectively present and interpret data
Thoroughly understand effective data management systems including collection, storage, and maintenance
Understand risk analysis and development, evaluation of risk management solutions, and implementation of risk management solutions, both within the organization and for the community at large
Utilize all available analytical tools when planning potential fire station locations
Be aware of and fully comprehend the ethical and legal responsibilities of your role as Fire Officer 3
Identify unexpected challenges that may have a negative impact on your organization
Design and disseminate fire safety awareness information and materials in the community through safety campaigns and education
Clearly, understand fiscal processes such as the use of cost-benefit analysis to validate necessary budgetary requirements
Familiarize yourself with budget development
Required textbook (Not Included)
Using and Understanding Mathematics: A Quantitative Reasoning Approach, 5th ed., Addison Wesley Longman Publishing
ISBN: 978-0-321-65279-9